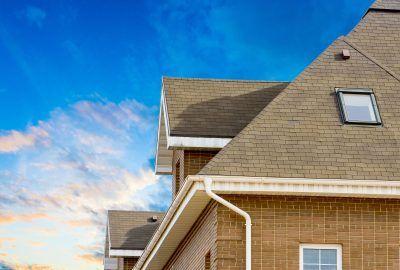 How Often Should Gutters be Cleaned?
In Vancouver, Washington, gutters and downspouts need to be cleaned more often simply due to our region's patterns of wind, rain, and general moisture. The combination not only contributes to tons of debris collecting in gutter systems but it also promotes excess algae and moss growth.
Though beloved, iconic, and unique to the Northwest, our famous conifers shed all kinds of needles and pinecones on houses situated underneath them. And homeowners living in wooded areas need to have their gutters cleaned upwards of three times a year!
Though fall and spring are the best times to have your gutters cleaned, a winter "touch-up" isn't a bad idea. Especially after a storm or period of heavy rainfall. It's at least worth it to call a roofing company who can perform a thorough inspection of your gutters, roof, and downspouts to ensure that water is draining away from the foundation.
---
Protect Your Gutters with Screens, Guards, or Inserts
Gutter screens are very common on Northwest homes and buildings. They fit over your horizontal gutters and work like a filter – preventing leaves, twigs, and debris from accessing the troughs, but letting water through. Though screens do a great job at keeping your gutters clear and free of blockages, they do need to be cleaned periodically to make sure the screens themselves aren't blocked.
Gutter inserts are a lower-cost option and can be installed fairly easily. They work by filling the gutter with a porous type of foam that allows water to penetrate, but not larger particles such as pine needles. The only downside to inserts is that they need to be removed in order to be cleaned – and they require more frequent cleaning than standard screens.
Another type of debris "filter" is called a reverse curve. The design is a bit more advanced than inserts or screens and involve a "lip" that curves over the opening in the gutter. It functions by allowing enough space for water to drip into the gutter, but not leaves. This option is great for homeowners who want a low-maintenance gutter solution but are said to not perform very well in heavy rainstorms.
In snowy areas, nylon gutters are a popular option because their design prevents snow and ice from building up in the gutters themselves. This type also has the advantage of not needing to be fit onto roofing shingles.
---
Cost of gutter guards
Gutter guard systems range in prices that are determined by how much a section costs per linear foot. The most expensive option is the reverse curve, and the least expensive are inserts. Be sure to call Dr Roof's professional roofers to ensure that your gutter systems are properly retrofitted with screens.  We can discuss cost options with you and even perform a thorough cleaning before installing the guards.
---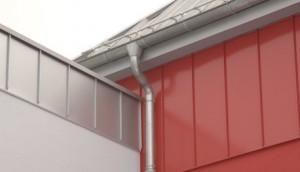 Hiring Dr. Roof to Clean, Install Guards, or Repair Your Gutters
The cost of neglecting the health of your gutter system can be pretty high. But, for a homeowner, cleaning gutters can be an onerous chore – and even an impossibility for those who have limited mobility.
Our professionals take the stress out of keeping your gutters and downspouts in good working order by arriving with the right supplies and knowledge. We protect your lawn from the debris we remove by placing protective sheeting along the perimeter of your house.
When we arrive, we inspect your home to obtain a complete picture of the health of your gutters.  We identify and correct any weakened areas, clean and rinse any debris, and check to see that water can pass smoothly through all the way through to the downspouts. Your technician will also check all joints and connections to make sure they're working correctly. Gutter pieces with cracks are replaced, as well as any damaged joints.