Roof Repair Comes In Different Sizes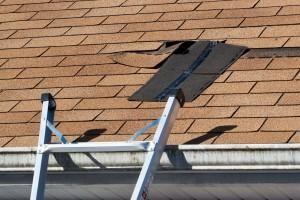 Roof problems come in many forms. While some levels of damage require drastic measures of full replacement, minor roof repair in Portland may be more practical and timely.
Making the right repair is especially important during the summer and fall months to reinforce a roof before the rainy months commence. At Dr. Roof Inc, we're on call to diagnose any problems with your roof, with the right remedies, craftsmanship, and quality. Since 1998, we've earned a reputation among Portland's greater metropolitan area as a trsuted roofing contractor. We provide quality roofing for commercial and residential buildings, as well as deck waterproofing.
Roof Repair VS Replacement
Heavy winds and rain, falling debris, and other exposures reduce a roof's functionality, not to mention look. After all, roofs with cracked or missing tiles can look unsightly from the curbside.
In other cases, when a roof is aging past twenty years, re-roofing or replacing a roof is the most effective step. Either way, before deciding on whether or not your roof needs a simple patch or a complete overhaul requires an inspection from Dr Roof Inc.
---
1. Replacing cracked shingles
When shingles start to crack, it's usually because they've become brittle over time. The effect is also called thermal splitting, because asphalt shingles expand and crack when the seasons change and there are extreme temperature shifts.
Cracked shingles are a problem, not only because they don't look pretty. They also lose granules, with help refract sunlight from the roof and regulate a roof's ability to insulate a home. When a roof has a patch of cracked asphalt shingles with missing granules, its best to remove the damaged tabs and replace them with new ones.
2. Replacing missing shingles
Even worse than cracked shingles, missing tabs stick out like sore thumbs on a roof. Shingles might go missing after an especially powerful storm. The nails holding the shingles on the roof may have been inadequately placed, and the loose shingles may be blown off the roof.
When this happens, a simple roof repair is all your home needs. A quick repair of missing shingles is especially important, since water can seap into the roof sheathing, causing rot, as well as leaks and water damage to the sheetrock ceiling.
3. Basic maintenance
A lack of maintenance can cause a small problem to become larger over time. The types of preventative maintenance homeowners can perform on a weekend require little time, money, or effort. Power-washing the roof is a great way to keep your roof clear of dead leaves, moss, and algae.
Cleaning the gutters is also a great way to keep your roof well maintained. Clearing dead leaves out of your rain gutters and valleys can save you a headache down the road, as draining issues can worsen as the rainy season progresses.
If climbing a ladder to the roof doesn't suit you, feel free to call a professional at Dr. Roof Inc. for a maintenance call.
4. Patching up leaks
Roofs leak for a number of reasons. Some of the most common problems occur around places where flashing is improperly installed, or should be reinforced. Valleys in a roof, which allow water to flow into a gutter, should always have adequate flashing. However, cracks in flashing near these valleys, or around skylights, can lead to big leaks.
Professionals at Dr Roof can zero in on a leaking area and troubleshoot the causes of the leak with quick repairs. Whatever the cause of the roof may be, whether from condensation buildup from your attic, or problems with your shingles, we'll get it patched.
5. Fixing damage by falling debris
For roofs situated near or under a tree with heavy limbs, debris fall is inevitable. Especially after a big storm, tree limbs can snap, fall onto a roof, and do some serious damage. Tree branches and limbs collapsing onto a roof top can inflict minor damage to the shingles, or major damages by collapsing a section of roof.
Other debris damage can come from organic materials that aren't as heavy as a chunk of tree, but just as damaging. Piles of leaves that are allowed to collect and rot on top of a roof can leave a lot of roof damage. When moisture gets trapped under dead leaves, mold or algae can discolor patches of roof, leaving behind dark stains on the top of your house.
---
Why Should I Hire a Pro?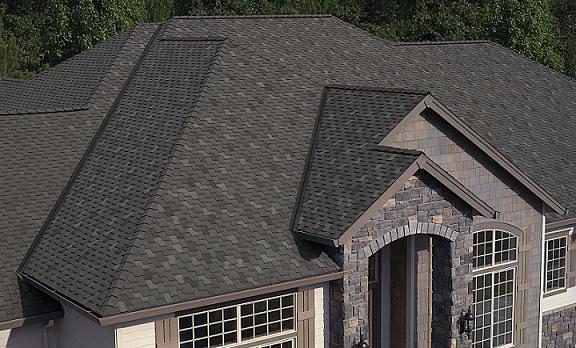 You may be thinking about embarking on a DIY roof repair project after reading some self-help articles online. However, the time, money, and energy spent on your own roofing repair experiment can prove to be a hazard at best, and damaging to your roof at worst. While maintenance can be easily penciled in as a weekend chore, we recommend not wasting time, money, and effort on a DIY roofing project when our local professionals can get the job done faster, cheaper, and to your satisfaction. To save yourself the hassle and risk of poor workmanship, hire one of our professionals from Dr Roof Inc.
---
Contact Us for Your Next Roof Repair
Few things in life are more valuable than knowing that the roof over your head has strong curb appeal, and durable, waterproof functionality. And you can breathe easy knowing that you and your family are not only safe and dry under a good roof, but that the value of your home is in good standing as well. All this depends on keeping a well maintained roof, season after season.
After calling our professionals at Dr Roof, we'll come out to your home and conduct a free inspection.In addition to roof repairs, we offer other services for your roofing and deck needs. We take pride in our craftsmanship, customer service, and communication skills that make every one of our installations and retouches long-lasting, durable, and beautiful.